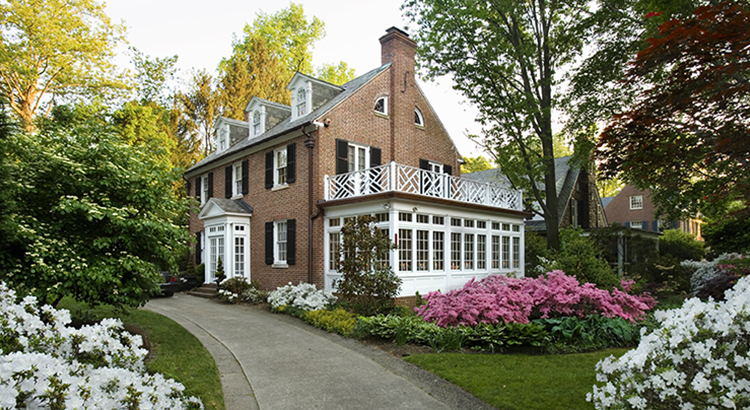 One of the biggest concerns for a homeowner looking to sell is the time they'll have to put in before listing their house. If that's the case for you, you should know – your home might be closer to list-ready than you think in today's housing market. A survey of recent sellers from realtor.com finds that many were able to get their house ready in less than a month. It says:
"With many homeowners expecting a quick sale, and in many cases a lack of contingencies, the preparation process took less than a month for over 50% of home sellers this past year, with 20% completing it in less than two weeks."
Those sellers expecting to sell quickly are following recent buyer trends. With mortgage rates and home prices rising, buyers in today's market are serious about finding a home quickly. But with the limited number of homes for sale, there are very few options for those buyers to choose from. That means many may be willing to take on projects after they purchase.
Because of this, you may be able to focus on less time-consuming tasks before putting your house on the market. According to the survey mentioned above, some of the top things recent sellers completed before listing over the past year include landscaping, making minor cosmetic updates, and touching-up paint (see image below):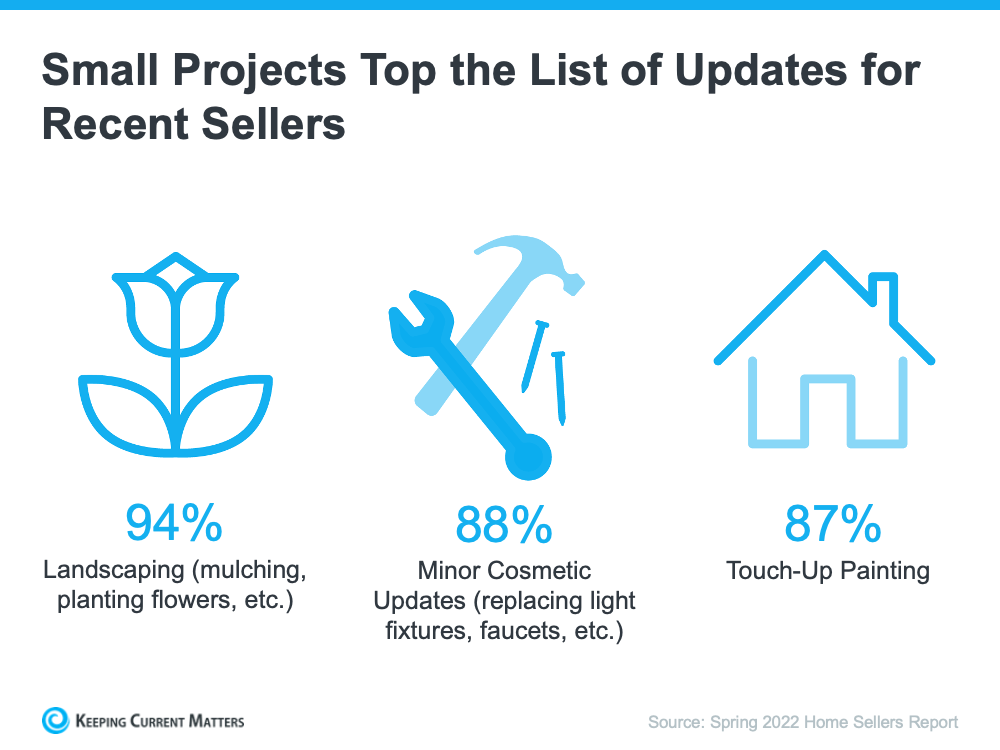 A Real Estate Advisor Will Help Streamline the Process and Keep You Focused
Of course, each situation is different, and knowing what repairs or updates your house needs to stand out in your local area is critical. That's where a trusted real estate professional comes in. In a recent article, NextAdvisor explains:
". . . Real estate can be hyper-local, and demand can vary from one neighborhood to the next. It's a good idea to work with a local real estate professional to determine an ideal listing price and if any improvements or repairs need to be completed before putting your home on the market."
Your trusted real estate advisor knows the ins and outs of the market in your specific area. They'll help you identify the places where you should and shouldn't spend your time and money – and that can enable you to list quickly.
Bottom Line
If you're ready to take advantage of the incredible conditions for sellers in today's real estate market but are worried about the time it'll take to get your home ready, you might be closer than you think. Partner with a local real estate advisor to see what you need to do before listing your house today.
The Caton Team is here to help.
We love what we do and would love to help you navigate your sale or purchase of Residential Real Estate. Please reach out at your convenience for a personal consultation. Please enjoy our free resources below and get to know our team through our clients' words. Testinmonials.
How can The Caton Team help You?
Call | Text | Sabrina 650.799.4333 | Susan 650.796.0654 | EMAIL | WEB | BLOG
Get exclusive inside access when you follow us on Facebook & Instagram
HOW TO SELL during COVID-19 – HOW TO SELL – HOW TO BUY during COVID-19- – HOW TO BUY – MOVING MID PANDEMIC – TRUST AGREEMENTS and HEALTH CARE DIRECTIVES – OUR TESTIMONIALS
Got Real Estate Questions? The Caton Team is here to help.
We strive to be more than just Realtors – we are also your home resource. If you have any real estate questions, concerns, need a referral or some guidance – we are here for you. Contact us at your convenience – we are but a call, text or click away!
The Caton Team believes, in order to be successful in the San Fransisco | Peninsula | Bay Area | Silicon Valley Real Estate Market we have to think and act differently. We do this by positioning our clients in the strongest light, representing them with the utmost integrity, while strategically maneuvering through negotiations and contracts. Together we make dreams come true.
A mother and daughter-in-law team with over 35 years of combined, local Real Estate experience and knowledge – would't you like The Caton Team to represent you? Let us know how we can be of service. Contact us any time.
Call | Text | Sabrina 650.799.4333 | Susan 650.796.0654 |EMAIL | WEB| BLOG
The Caton Team – Susan & Sabrina
A Family of Realtors
Effective. Efficient. Responsive.
What can we do for you?
The Caton Team Testimonials | The Caton Team Blog – The Real Estate Beat | TheCatonTeam.com | Facebook | Instagram | HomeSnap | Pintrest | LinkedIN Sabrina | LinkedIN Susan
Want Real Estate Info on the Go? Download our FREE Real Estate App: Mobile Real Estate by The Caton Team
Berkshire Hathaway HomeServices – Drysdale Properties
DRE # |Sabrina 01413526 | Susan 01238225 | Team 70000218 |Office 01499008
The Caton Team does not receive compensation for any posts. Information is deemed reliable but not guaranteed. Third party information not verified.